Non woven wallpaper
295 gr / m2


Non woven wallpaper 295 gr / m2, classified M1, washable, UV treatment, ecological ink and made in FRANCE.
This high quality wall covering offers multiple possibilities and allows us to edit unique and limitless decorations.
Its heavy weight, its " sand " appearance and these features, can adapt to any environment.
Our must. A high quality wallpaper designed for sublimate the decorations and adapt to all spaces. Specific features and an exclusive edition.
UV Treatment
Washable
M1/Bs22d0 fire reatardent classification
Eco-friendly inks
Gluing yhe wall
Sheet laying
Double-cut installation
Discover our other product
Lead-time
The timeframe for production is 5 working days after acceptance of your project.
Fitting
Papering is done by overlapping the strips after applying adhesive to the wall. Our strips are numbered and supplied with instructions and a placement plan.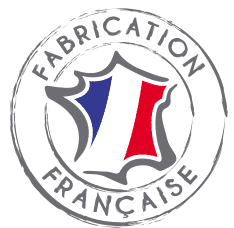 We create and print our wall decorations in our workshops in FRANCE (OYONNAX / Rhône-Alpes)